5 Best fix-and-flip Loan Options
Looking for quick financing solutions for your fix-and-flip projects? Look no further than fix-and-flip loans, which come with fast closing times of just a few weeks and typically have a term of less than two years. There are various types of loans designed for this purpose, including hard money loans, bridge loans, and more. If you're in the market for a fix-and-flip loan, here are the top five options to consider, each with their own unique benefits and advantages.
Also read: Best Expense Tracker Apps to Download
Kiavi: Best hard money lender
Visio Lending: Best cash-out refinance
LendingTree: Best home equity loan or line of credit
CoreVest: Best investment property line of credit
AVANA Capital: Best bridge loan
Kiavi: Best Hard Money Lender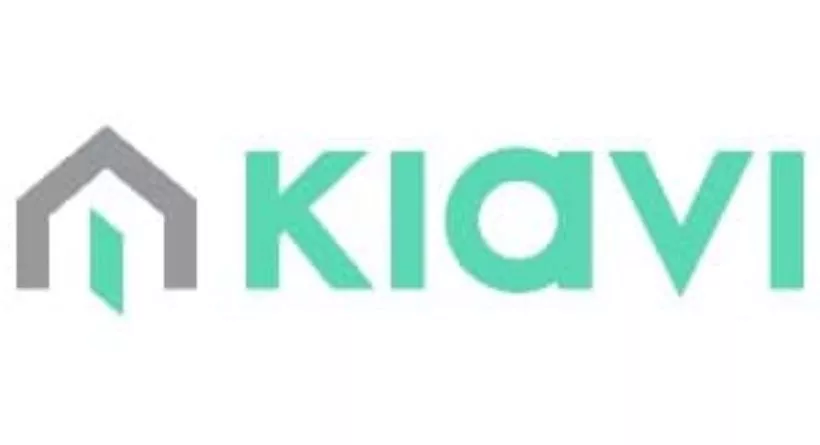 If you're searching for the best hard money loans for your fix-and-flip project, Kiavi is the top choice. With funding promised within 15 days, no hidden fees, and no personal income qualifications, Kiavi offers maximum loans of up to $3 million for a term of 12 months. First-time flippers are welcome to apply, while experienced flippers with at least five successful flips in 24 months can enjoy even better rates and a dedicated manager. For more information or to apply, visit Kiavi's website today.
Visio Lending: Best Cash-out Refinance
If you're a borrower looking to use cash from a property refinance to invest in a fix-and-flip property, Visio Lending offers an exceptional cash-out refinance program. With loans of up to $3 million and a maximum loan-to-value ratio of 75%, Visio Lending offers a streamlined approval process that calculates a borrower's eligibility based on their business income and debts through a debt service coverage ratio (DSCR) instead of personal debt-to-income ratios.
While you can't apply directly through their website, you can easily submit your contact and deal information for a representative to contact you. To learn more about Visio Lending's cash-out refinance program, visit their website today.
LendingTree: Best Home Equity Loan or Line of Credit
Looking for the best home equity loan or line of credit? LendingTree offers a top-notch marketplace to help you compare options and find the perfect fit. Although LendingTree doesn't lend money directly, it can shop around on your behalf and connect you with a lender offering competitive rates and terms. Whether you're looking for a fixed-rate HEL starting at 2.49% interest or a HELOC with a revolving line of credit, LendingTree has got you covered. Keep in mind that for any revolving line of credit, you'll likely pay at or above the prime rate. Trust LendingTree to help you find the best loan solution for your unique needs.
Qualifying for a home equity loan or line of credit depends on the homeowner's income and creditworthiness. Lenders typically allow borrowers to borrow between 90% and 95% of their home equity, which is calculated by combining the loan-to-value (LTV) ratio of an existing mortgage with the new loan or line of credit. It's important to note that home equity loans and lines of credit are secured by the equity in the home, which means the lender can foreclose on the property if the borrower fails to repay the loan. Trust our experts to guide you through the qualification process and help you access the equity you need to achieve your financial goals.
Also, it's important to note that any mortgage with an LTV of over 80% will likely require mortgage insurance, which will increase the monthly payment due.
Visit LendingTree's website for more information or to apply for a HEL or a HELOC.
CoreVest: Best Investment Property Line of Credit
If you're looking for a flexible line of credit to finance your fix-and-flip investment properties, CoreVest has got you covered. With credit lines ranging from $1 million to $50 million, builders can complete their projects, sell them, and continue with a revolving line of credit for their next investment. CoreVest considers a variety of factors, including the borrower's credit history, personal financial statements, and business liquidity.
And applying for a CoreVest credit line is easy thanks to their online application, chatbot, and toll-free number. Visit the CoreVest website today to start the application process and take your investment business to the next level.
AVANA Capital: Best Bridge Loan
If you're a flipper looking for a reliable commercial bridge loan provider, AVANA Capital is the clear choice. With loan amounts up to $25 million and flexible terms ranging from 12 to 36 months, AVANA Capital's bridge loan product is available across a variety of industries, including hospitality, owner-occupied real estate, renewable energy, and more. While turnaround time can vary from 10 to 60 days, AVANA Capital's quick and easy application process is a breeze.
Simply fill out the contact form on their website, and a representative will be in touch to guide you through the next steps. Visit AVANA Capital today to get started and take your business to new heights.
What We Considered When Choosing the Best Fix-and-Flip Loans
Selecting the ideal fix-and-flip loans requires careful evaluation of the top five loan types and their providers. Factors like loan size, funding speed, qualifications, and fees play a significant role in the decision-making process. Additionally, it's crucial to compare commercial real estate loan rates across providers. If you plan to apply for a fix-and-flip loan, make sure to familiarize yourself with the steps involved in obtaining a small business loan.
Bottom Line
From first-time flippers to seasoned experts, the handpicked providers on this list offer tailored solutions for personal or investment property financing to help you succeed in your fix-and-flip ventures. Prioritize your borrowing needs, project timeline, and long-term business goals when selecting a suitable fix-and-flip loan. With the right provider by your side, you can achieve your flipping ambitions.