Best Expense Tracker Apps to Download
Capital is crucial for the smooth functioning of any business, regardless of its size and nature. From day-to-day expenses to long-term operations, a steady flow of money is necessary. For instance, a restaurant requires a specific amount of cash every day to purchase ingredients, while employees must be paid monthly.
To ensure financial stability, it is vital to monitor cash inflow and outflow effectively. Fortunately, numerous apps are available that can simplify this process by offering features such as automated invoice generation and employee reimbursements. Check out our list of the top expense tracker apps to find the perfect fit for your business.
Read more: BEST CREDIT UNION FOR A SMALL BUSINESS
Best Expense Tracker Apps of 2023
Best Overall: Expensify
Runner-Up, Best Overall: Zoho Expense
Best with External Service Integration: Rydoo Expense
Best for Multiple Bills/Vendor Management: QuickBooks
Best Overall: Expensify
Why We Chose It
Expensify is our choice for best expense tracker app thanks to its vast array of features and automation capabilities.
Overview
Expensify is the ultimate solution for managing expenses, receipts, and more. With SmartScan technology, users can easily track receipts while on the move. The app allows for the automatic recording, reporting, and submission of expenses, creating real-time reports. By simply taking a picture of the receipt, details such as merchant, date, and price are coded automatically, enabling faster reimbursement.
The app also provides real-time travel notifications for upcoming trips, delayed flights, and other essential details, with any itinerary changes directly sent to your mobile device. Additionally, the app includes mileage tracking, making it a comprehensive expense management solution.
Expensify is a versatile expense management app that offers corporate card reconciliation and next-day direct deposit reimbursement. The app seamlessly integrates with popular accounting services like QuickBooks, Xero, and NetSuite.
While the app offers an array of mobile features, some users have expressed concerns about having to manually sort receipts to match expense reports. Additionally, a few users have experienced occasional freezing, requiring them to upload receipts again. Nonetheless, Expensify remains an excellent choice for efficient expense management.
Runner-Up, Best Overall: Zoho Expense
Why We Chose It
Zoho Expense is our runner up for best overall expense tracker apps because it allows effortless expense tracking and quick approvals.
Overview
Zoho Expense is a user-friendly app that enables effortless storage of digital receipts and real-time expense tracking. With features like pinning receipts to reports, categorizing expenses, and adding extra data fields, managing expenses has never been more straightforward. The app's built-in GPS tracker and maps also allow for easy logging of mileage overheads during trips.
Moreover, the app allows for credit card connection, enabling the automatic import and management of transactions. Users can also batch expenses together and send them to approving managers for quick processing.
Zoho Expense offers several advanced features such as the ability to set per diem rates for employees and support for multiple currencies. Enhanced analytics also provide detailed insights into excessive spending and help businesses maintain policy compliance.
However, like any app, Zoho Expense has its limitations and drawbacks. Some users have reported occasional glitches, and the app may require users to enter information multiple times. Additionally, the app does not integrate with several accounting software programs, which may make it time-consuming for some businesses. Despite these limitations, Zoho Expense remains a powerful tool for efficient expense management.
Best with External Service Integration: Rydoo Expense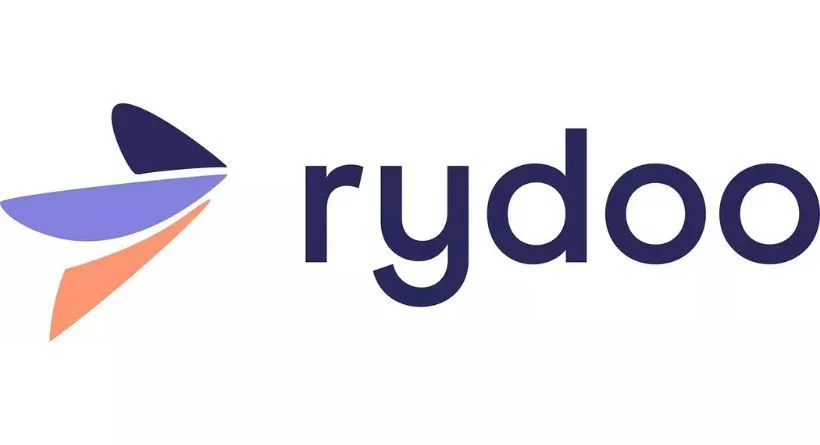 Why We Chose It
Rydoo Expense has a laundry list of features, from mileage tracking to real time expense analysis. But where it really stands apart from the crowd is its integration with other software. This makes the migration to and from different platforms a breeze. It's why we chose it as best for external service integration.
Overview
Rydoo Expense offers seamless expense management, allowing users to submit expenses on-the-go. Reports can be submitted via email, captured through a camera, or uploaded through external services like Dropbox. The app's SmartScan technology automatically creates expenses when scanning receipts, requiring users only to add extra information such as project and payment method.
The app also offers credit card statement analysis to match expenses with transactions, and allows for the setting of detailed compliance rules for more accurate expense management. Rydoo Expense is an excellent solution for efficient and hassle-free expense management.
Rydoo Expense stands out for its remarkable integration capabilities, seamlessly integrating with leading ERP packages such as SAP, Oracle, and Microsoft Dynamics. The app also offers easy migration from other expense management and tracking systems, making the transition process hassle-free.
Despite its strengths, Rydoo Expense has some limitations. Some users have reported issues with the app's receipt scanning feature, requiring manual entry for expenses. Others have experienced reports getting stuck in a queue, leading to customer support requesting them to uninstall and reinstall the app. Nonetheless, Rydoo Expense remains an efficient expense management solution with excellent integration capabilities.
Best for Multiple Bills/Vendor Management: QuickBooks
Why We Chose It
QuickBooks is a name that's synonymous with accounting, so it's no surprise that it made our list of top expense tracker apps. We chose it as the best for multiple bills and vendor management because its standout feature is its advanced bill management tools.
Overview
QuickBooks offers a range of useful features to streamline your business financial management. Easily track your recurring bills and record check payments, as well as manage vendors and expenses. Plus, QuickBooks allows you to conveniently pay multiple vendors and bills at once, with integration options for third-party payment solutions like PayPal, Bill.com, and Apple Pay.
Take your branding to the next level by customizing invoices and sales receipts with your company's logo. And, simplify tax season by giving your accountant access to the necessary financial data. With over 750 app integrations, including inventory management and customer relationship solutions, QuickBooks is a versatile tool for enhancing your business operations.
QuickBooks is a powerful accounting software that simplifies the invoicing process, allowing you to track sent invoices in multiple currencies. With the ability to connect your bank account to the app, you can easily monitor your business's profits and losses. Transactions can be quickly reviewed and added to your accounting records, providing an accurate picture of your financial situation.
While QuickBooks makes managing bills and vendors a breeze, some users have reported issues with the expenses tracking feature not syncing properly, and others have experienced difficulties when photographing receipts. Despite these minor drawbacks, QuickBooks remains a top choice for businesses looking to streamline their financial management.